Precautions For Installation And Commissioning Of Bucket Tipping Mine Car
Date: 2023-01-14 Tag: Mine Car Narrow Gauge Mine Car Coal Mining Car Tag: Browsing volume:262
Bucket mine car is a very common mine car used in mines, but for his installation and test run need to pay attention to what, many customers are not particularly clear, the following small part of the introduction in detail.
Before the installation of the coal mining car, first check the installation position of the mine car, check the track laying situation, whether the parallelism and flatness of the two tracks meet the requirements, and adjust them if necessary.
The top of the track of the straight track should be at the same level, and the allowable error in the length direction should not exceed 1mm per meter, and not exceed 3mm per 10m.
The allowable error on the corresponding measurement point in the left and right direction is not more than 2mm.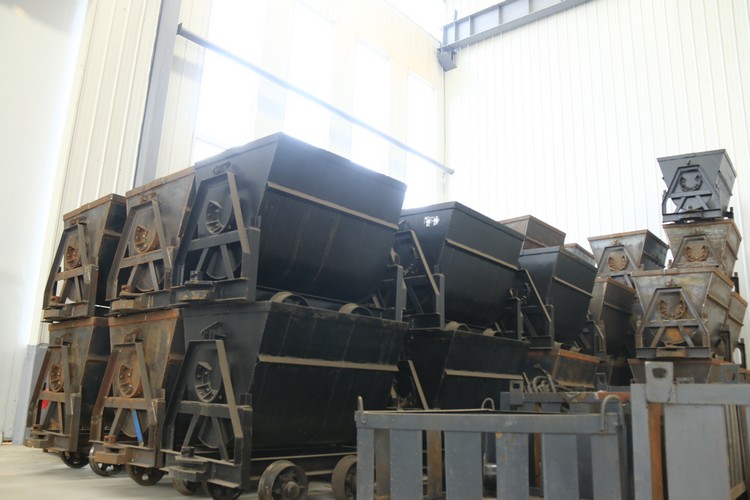 After carefully checking that there is no problem, according to the requirements of installation, ensure that the centerline of the wheelset of the narrow gauge mine car coincides with the centerline of the track.
During the test run, observe whether there is any rubbing between the wheels of the narrow gauge mine car and the track, and deal with it in time to prevent damage to the mine car.
During the test run, observe whether the car is tilted, out of the track or overturned after sliding along the curve of the slope and colliding with another coal mining car.
During the test run, observe whether the coal mining car collide with each other, interfere with each other and gnaw the rails when passing through the track with the minimum radius of curvature.